News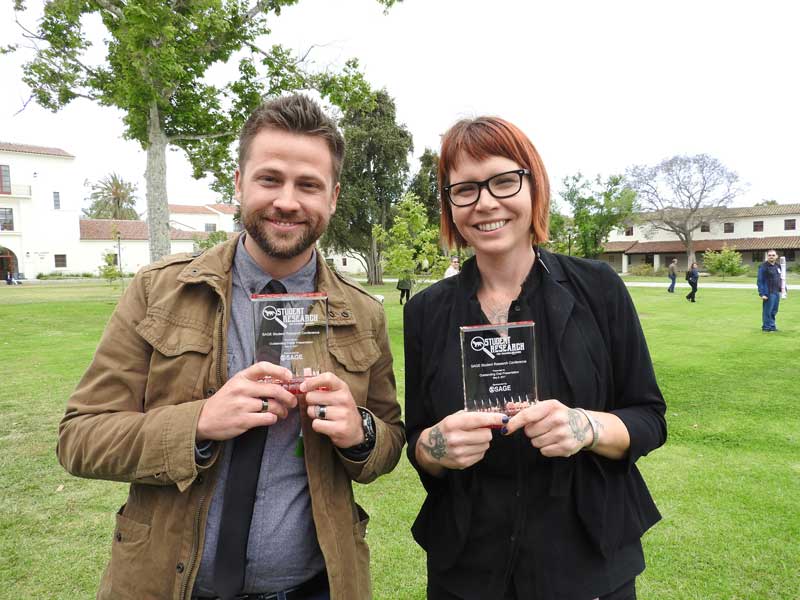 Congratulations to James Brewer and Tiffany Darden, two Anthropology seniors who received presentation awards for their capstone research at the 2017 SAGE Student Research Conference in May!
Dr. Perry's archaeological work on the Channel Islands is featured in a recent Pacific Standard magazine article "What One Tiny California Island Can Tell Us About Climate Change". Check it out at: https://psmag.com/environment/what-one-california-island-can-teach-us-about-dealing-with-climate-change.
Upcoming Events
Upcoming Events
Southern California Conferences for Undergraduate Research (SCCUR)
Join fellow student researchers at SCCUR on Saturday, November 18th at Cal Poly Pomona. This is an excellent opportunity to get experience presenting your research at a professional conference and to learn about the diversity of research being conducted by other students. Registration and bus transportation will be covered for all CI students who are presenting. For more information about the conference, go to http://www.sccur.org/sccur/.
Global Premodern Studies Lecture Series: Conceptions of the Sky and Universe throughout the Centuries - a Survey of Cultural Astronomy
 At 6 pm on Thursday, November 30th in Broome Library 2330, Dr. Bryan Penprase, Dean of Faculty and Professor of Science at Soka University, will be speaking on archaeoastronomy and world cosmology as part of the 2017-2018 Global Premodern Lecture Series, "Ways of Knowing".
 Anthropology Program Presents: Kiy̓alaqwaywu (Reorientation Day)
 At 1:30 pm on Monday, December 4th in Broome Library 2325, Matthew Vestuto (Ventureño/Barbareño Chumash) will be discussing indigenous language revitalization and cultural knowledge in California.