News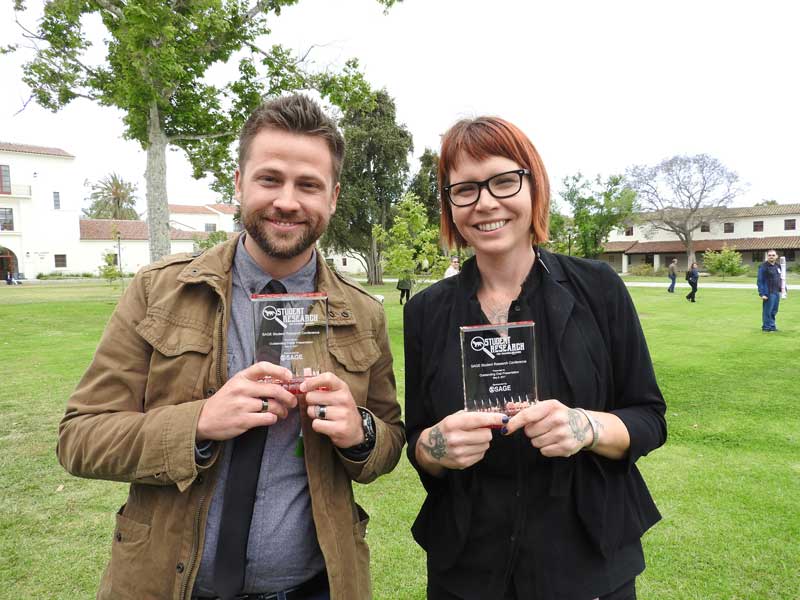 Congratulations to James Brewer and Tiffany Darden, two Anthropology seniors who received presentation awards for their capstone research at the 2017 SAGE Student Research Conference in May!
Dr. Perry's archaeological work on the Channel Islands is featured in a recent Pacific Standard magazine article "What One Tiny California Island Can Tell Us About Climate Change". Check it out at: https://psmag.com/environment/what-one-california-island-can-teach-us-about-dealing-with-climate-change.
Upcoming Events
VCAS February 2018- Meeting Place: Chumash Indian Museum; 3900Lang Rachn PKWY, Thousand Oaks, Ca. 
Please come out to our Lecture and Society meeting Tuesday, February
13th at 7:00 PM. Our speaker for the evening will be Dr. John R. Johnson who will
present Whales Tales: Comparative Ethnocetology among Maritime Hunter-Gatherers along North America's Pacific Coast.

Society for California Archaeology
2018 Annual Meeting-Thursday, March 8th – Sunday, March 11th, 2018
Crowne Plaza Hotel – Mission Valley
2270 Hotel Cir N, San Diego, CA 92108
https://scahome.org/sca-annual-meeting/2018-annual-meeting-2/
10th Annual Sage Student Research Conference 
Saturday, May 5, 2018
North Quad 10am-4pm
Chumash Day Powwow & Intertribal Gathering
Saturday, April 14th 
Malibu Bluffs Park. 
For more information contact Motoko Kitazumi, Coordinator of Interculatura Services
8054373243 motoko.kitazumi@csuci.edu
See flyer at https://senate.csuci.edu/as-meeting-materials-02-06-18/malibu-pow-wow-2018.pdf
For more information about the event, go to: http://www.crazycrow.com/site/event/chumash-day-powwow/
CSULA's Association of Student Anthropologists
The Association for Student Anthropologists (ASA) at Cal State LA is proud to announce our second annual student Southern CSU-Wide Conference on April 21, 2018 from 8am to 5pm. The conference will be held in the University Student Union at California State University, Los Angeles. The theme of the conference is Delving Beneath the Surface. We welcome both undergraduate and graduate students from all four fields of anthropology to submit abstracts. We hope to see a large representation from across all 13 Southern CSU campuses.
To learn more about the conference and how to submit a paper, go to the Facebook page for CSULA's Association of Student Anthropologists. For questions about transportation and travel funding, contact Dr. Jennifer Perry.